Maths
At Moss Road, we have adopted a mastery approach to the teaching and learning of mathematics. Fundamentally, this rests on the belief that all children can – and, indeed, must – be successful in the study of mathematics.
At Moss Road, we do not accept that 'some people cannot do maths' or that prior attainment should limit what a child is capable of learning. Mathematics is for everyone at Moss Road.
The maths mastery rationale believes that:
· Success in mathematics for every child is possible.
• Mathematical ability is not innate, and is increased through effort.
• Every school leaver to achieve a strong foundation in mathematics, with no child left behind.
• A significant proportion of pupils to be in a position to choose to study maths as far as they can.
Maths Mastery strongly believes in an entitlement to a great mathematics education for all students, whatever their background or prior attainment.
Planning
We plan our learning by designing coherent extended units of work in the medium term which take into account the relevant mathematical progression. This allows our children to master the area of mathematics being studied before moving on to new learning. To support us in our long and medium term planning, we currently use Mathematics Mastery plans for F2, Y1 and Y2. However, we adapt these plans to suit the needs of our children. We break our medium-term plans down into small steps which become our individual lessons.
Children in the Early Years Foundation Stage are exposed to a wide range of mathematical experiences which forms the basis of our approach to mastery teaching and learning.
Maths with Parents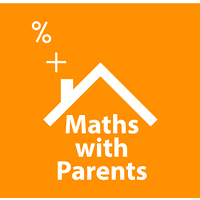 From September, we are introducing Maths with Parents-an online tool that supports maths at home. It helps parents and children to love learning maths together. Maths with Parents work with primary schools to create a tailored package of support for the parents in each class. Every two weeks these parents are shown a video of the method that their child is currently learning. This is followed by two fun activities to play together. This support repeats throughout the academic year and teachers are provided with tools to monitor usage and to see feedback.
We are really looking forward to introducing this new initiative to our families in September.