Moss Road Olympics Week 6-10th July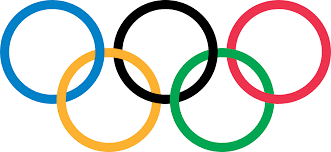 This week we would like you to become sports stars!
Challenge yourself to complete as many of these activities as you can- you will have 1 minute to complete each of these activities below:
1.See how many star jumps you can do in a minute
2. See how many objects you can throw into a bucket in one minute (challenge yourself by moving further away from the bucket each time!)
3. have a race with someone in your family.
4.How many bounces of a ball can you do without dropping it?
5. See if you can have your own egg and spoon race- you do not need an egg just balance a small object on a spoon without dropping it- if you do drop it go back to the start-no cheating !
We hope you enjoy these fun activities and perhaps you can think of your own
If you do complete any of these activities get your grown up to take your picture and add it to our twitter page- we will send you your very own Askern Moss Road Olympics at home certificate!!